Friday, July 16th, 2010 at 1:37 pm
The GREAT Edward here,
Welcome to the third installment of…
Share Your DREAM Friday!
Thanks so much for your continued support and response so far.
This has been amazing and I am so excited about what it is becoming…
and what all of you are making it into!
For this week we have a Great friend Avram Gonzales
who we met through on Facebook through his InspirACTION videos.
If you have not had the pleasure of checking them out yet…
Join his Facebook Fan Page HERE! You will be inspired!
Avram is a man on a mission to be the change in this world…
through inspiring others one day at a time by living his dream.
He has been a great inspiration and encouragement in my life…
over the past five months that we have gotten to know each other…
and has allowed me to know that anything is possible if you can dream it!
As you experience him sharing his dreams with us…
YOU WILL KNOW that they WILL become REALITY!
Somewhere along the line somebody convinced us that dreams were for children, and that dreams are SO BIG, that they'd always be out of reach.
But what would guide us through this life if not for our dreams? We'd spend our time bumping into everything and never finding anything. There would be no meaning, and no purpose to our journey.
Edward and Julie are two people that never bought into that thought for a second. Their mission, and an admirable one at that, is to inspire others to KEEP DREAMING and make it as big as possible!
I think thats what attracted me to Edward so much in the first place. Ever since I met him and before we started to get to know each other he's been there, taking notice and interest, and providing the kind of encouragement that makes your soul jump out of its skin and do a little dance.
The thing about BIG dreams is that in order to grow, they need careful care and lots of attention. And while an individual may hold a dream, our collective consciousness brings it to fruition. Without the help of others, many dreams would never come true.
Individuals like Edward and Julie are energy in motion, with both grace and vigor. DREAM Fridays are just another extension of their incredible ability to empower others to inspire multitudes. I want to pass that same energy unto you while I share my dreams and aspirations to connect this world and raise our global consciousness.
Love and Light~
Avram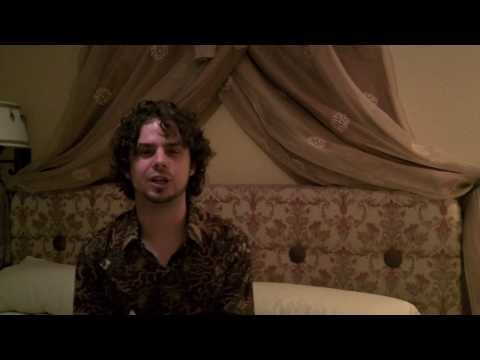 Thanks Avram for sharing your dream with us.
Want to have YOUR DREAM featured Here?
Contact me and we will put it together!
Make it a great day!
God Bless,