Friday, September 17th, 2010 at 8:37 am
The GREAT Edward here,
Welcome to this weeks installment of…
Share Your DREAM Friday!
This weeks Special Guest Dreamer is my new friend Ryan Yokome.
I have had the pleasure of getting to know Ryan on Facebook over the past few months.
If you are not already connected with him, you need to be.
He is a man of great passion and vision.
When he is focused on something he doesn't just shoot 100%…
No way! He shoots for 150% and hits it!
Ryan has been an entrepreneur all of his adult life in the areas of :
construction sub-contracting,
day trading,
personal development,
trainer, and
network marketer.
In January 2010 his vision started to become reality and momentum built online.
Today he is living his dreams and helping many to the same.
Please join me in celebrating Ryan as he shares his dream with us.
First off I have to say thanks very much Edward Elliott for providing the great privilege of being featured on "Share Your DREAM Friday". Here's the honest truth about me and my life. I always knew I had the capability of achieving many amazing things in life. However, at a young age I really didn't know what that meant. I wanted to become successful, but what did success mean? I remember at a very young age always asking questions to understand what this world is about. I've always be intrigued with the Universe and life.
I mean seriously, when you think about how EVERYTHING in life works aren't you amazed? Everything works perfect. I mean, spring never shows up in winter right?
So at a really young age I wanted to create my own success, and live life in a way that allows me to express the ideas that come through me. Truth be told, I'm not a big person who likes to be told what to do. So with that said, having a "job" doesn't exactly fit my personality well.
My dream has always been to be in the lime light. I don't mean from an "ego" perspective. No, not at all. I mean to have the confidence, belief, skills, and knowledge to empower other people on an emotional level. You can probably relate to that when you learn ALL this abundant world has to offer, you're entire life changes. It's almost as though you open the Flood Gates to awareness.
Through a massive amount of absorbing personal and business development material I quickly become OBSESSED. I mean to the point, when I received a new Mp3, I would listen to it 40 times over to get the material into my brain. That obsession has led me to where I'm at today, and where I'm headed.
Now I live my life online and offline, jumping in and out of a virtual world, with a concrete one. My newest Personal Development Project is called – Tune A Vision. It's a Personal Development Video Blog helping people get some questions answered, putting a fun spin on things, and getting deep sometimes too. That venture has proved to be SUPER FUN. 🙂
I also love the business side of the internet, building teams and marketing affiliate programs. So in essence, I've been very blessed to have merged the two together. When I'm not having fun with those, I help people create a mindset for success, and change their habits and perceptions with consulting and coaching. Of course, I also coach individuals with specific online marketing tactics.
I truly believe if we have a dream, we can achieve those exact results. So for me, I always had a dream, I just didn't know when it would clarify and manifest. I believe before we can truly help and change the world, we first need to change ourselves. My larger dream and intention is to continue empowering people through workshops, interviews, key-note speeches, and programs by helping others completely SHIFT the way they think, to create different results and feelings about who they are.
I believe that awareness and love are two of the most POWERFUL gifts in life. If we have a dream, no matter what it is, when we come from a space of love and increase our awareness, anything is possible.
Many Many thanks for having me… 🙂
To Your Success,
Ryan Yokome
http://www.RyanYokome.com
http://www.TuneAVision.com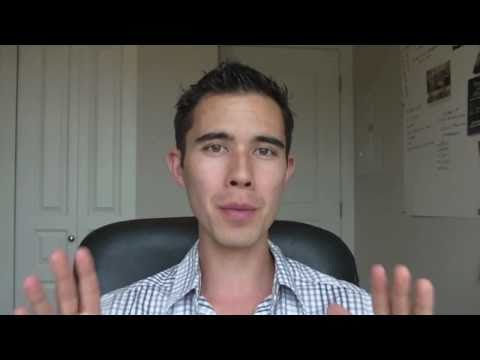 WOW! Many thanks for bringing your passion and sharing your dream with us Ryan.
Want Share Your DREAM Friday delivered to your Inbox every week?
Sign-up below.
Want to have YOUR DREAM featured Here?
Sign-up below and we will put it together!
Until next week… Keep Your DREAM Alive!
Make it a great day!
God Bless,