Friday, October 1st, 2010 at 4:19 pm
The GREAT Edward here,
Welcome to this weeks installment of…
Share Your DREAM Friday!
It is with great honor and pleasure that I share weeks Extra Special Guest Dreamer, my AWESOME and AMAZING wife Julie Elliott.
I am humbled by the opportunity to share my wife Julie's dream with with all of you here.
A bit of background on us… I first met Julie when I was 18 years old and we worked together at a local restaurant here in town.
The owners were determined to hook us up. After about a year of hanging out together and partying, we started dating.
We have now been married for just over 11 years and have a wonderful daughter named Abigail.
Our journey towards our dreams have taken many U-Turns and Back Seats to the noise and distractions of life.
In the last four months we made a decision as a family that we were not going to turn back.
Moving forward was the only option and that is exactly what we are doing.
Julie is the most caring, loving, and wonderful woman that I know with a big heart that would do anything for anyone.
I am blessed to be her husband. She is a natural behind the camera and speaking in public.
Watch out for the big things coming from her in the near future…
Please join me in celebrating my best friend and wife Julie as she shares her dream with us.
WOW what a Journey these past four months have been. I want to thank everyone for supporting us and following along on our amazing journey. When I started on The Dream Project with Sarah Hilton I was pumped and ready to go on my weight loss journey. What I learned along the way was so much more about myself and how I think, behave and reacted to many things. I was really resistant to make the change thinking I knew what I needed to do. It was not until I was most of the way through when I realized there is so much more going on with my weight. It was not all about food and how much I exercised but more what I was thinking in my head and letting it take over my life. I learned that my house was in disorder and there was always something to do so I would get distracted. I went to work and started clearing out closets and organizing all our rooms. What an amazing experience and freeing it was to let go of all that stuff. I was able to think clearly and I started feeling better about who I was and really working on my goals and dreams. About two weeks before the show so much was happening and moving forward and coming to us, truly beautiful, but then things started showing up that was a huge challenge for me. We had things change in our business we did not see coming, to people doing things we did not agree with which I believe came to me to see how serious I was about changing and make me take a step forward. Could I stay strong and do what I know in my heart was right and keep moving on the journey to my destiny. Thanks to my great husband Ed Elliott he spent many hours coaching me through the tough stuff and helping me change how I saw things to how I was thinking.
Last night was the big night. From Dreams to Destiny with the great Sarah Hilton. My life has changed since then after going through this amazing journey and being on stage with so many wonderful people. I realized it is much more fun being on stage then being in the audience. Everyone had such great feedback, I found it very eye opening and humbling as I never thought I did such a great job. We are ready for the next stage in our journey. I am starting a challenge on the 13th of October. Stay tuned to our great event coming up.
Thanks again to everyone for your great support. Please continue to join us in sharing your life Dreams and Goals.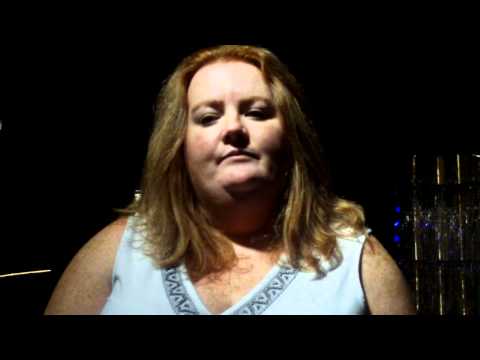 WOW! Thank you Julie for sharing your dream with us all.
Want Share Your DREAM Friday delivered to your Inbox every week?
Sign-up below.
Want to have YOUR DREAM featured Here?
Sign-up below and we will put it together!
Until next week… Keep Your DREAM Alive!
Make it a great day!
God Bless,