Friday, May 6th, 2011 at 8:20 am
The GREAT Edward here,
Happy Friday!
Welcome to this installment of…
Share Your DREAM Friday!
It is with great pleasure that I bring to you today's Special Guest Dreamer The GREAT Joyce Penner.
I recently had the great blessing to connect with Joyce on Facebook through the Tribe Syndication Association (TSA).
Joyce is a fellow Canadian from Manitoba with a great heart for young children and currently raising two of her own.
As a professional Network Marketer, she has journeyed online and offline with great success. She shares, "go through the journey until you get to the place that you are comfortable." We could all use this advise from time to time on our journey as well.
She is an excellent writer and story teller who recently released an e-book where in her first chapter she suggests that people write and share their story.
Joyce lives by the motto "It should never hurt to be a child."
Please join me in celebrating Joyce as she shares her dream with us today.
The cigarette butt burns were dotted across his back, chest and thighs. They were deep, angry, raw. His shoulder was dislocated, the arm fractured. The baby's diaper had not been changed in days, the skin the colour and texture of a crust of bread. Convulsing for hours, death appeared imminent. He was 8 months old.
Years later a can was sitting on a counter in a local gas station. Above the photo of a child's picture the words "It should never hurt to be a child" were imprinted in big, bold, black letters. I can't remember the name of the organization that was fundraising but the words seared deep into my heart. "It should never hurt to be a child." Innocent victims of abusive parents, ignorant child care providers or uncaring family members.
Babies forgotten, alone, living in a world we, as adults, close our eyes to because it's too horrible to comprehend.
Many more years pass. My own babies grown and gone. The anger, pain and tears still came quickly if I heard a story of another abused child but I was still totally unaware that I could make a difference in these kid's lives.
Then it happened. My pastor dropped a casual invitation to accompany him to an annual event hosted by Bill Hybels, the pastor of Willow Creek Community Church, called "The Global Leadership Summit". I just as casually accepted. I was always interested in leadership training and this sounded like it could be a good one.
Back tracking a couple of years, an unexpected blessing had fallen into my lap in the form of a child, born addicted to drugs and alcohol and one who desperately needed a good home. I agonized over her withdrawals as she lay in Intensive Care, ready to take her home, armed with the specialized training I needed to handle her required feeding techniques. We celebrated her strengths and worked on her weaknesses and she was growing into a beautiful little toddler.
Each speaker at the seminar built on the previous one and the theme, the message that was coming through loud and clear was what hurts your heart hurts God's heart and He gave us the tools, the desire and yes, even the pain to fix what hurts.
Lunch, Day 2 of the Seminar, 8 strangers, meeting for the first time, shared a little about ourselves. Naturally, I spoke of my little girl, now adopted, who was making tremendous strides in overcoming some pretty horrific challenges. The next round of information was to expose what was hurting our hearts. Each one of the 8 had different passions. The lady to my right grew angry over senior neglect and abuse. The gentleman beside her shared his passion for education in 3rd world countries. My turn. I knew what hurt my heart. Kids. And I spoke of creating a safe place for babies and children but I had no idea how to do that. No clue how to quench this fire in my heart to protect, nourish, cherish, and love these innocent angels.
I will admit I allowed my inner turmoil to show as I struggled with what was in my heart and how to fix it. The table went dead quiet when a minister across the table from me leaned over and quietly said "Joyce, don't you think you are doing that now with your little girl?" I was shocked, in fact stunned. I had never realized I had already rescued one little tiny life from years of crippling abuse and neglect.
Within months of that event, baby number two joined my family. A boy. Not as severely affected but still suffering from the effects of a biological mom, drinking and on drugs.
I was content, I thought. I'm doing my part, I thought.
I thought wrong.
The fire, banked for a few years, started burning hot and fierce again. It wasn't enough for me to help two kids. There were too many children who needed help. Too many children falling through the cracks. Too many for me alone. I needed staff, a building, scratch that – lots of buildings
And the dream was born. With it my network marketing business. The vehicle to earn the funds to finance this goal.
Joyce Penner
http://joycepenner.info
Skype: joyce.penner
Email: eaglesnestmarketing@gmail.com
Phone: +1 (206) 338-5602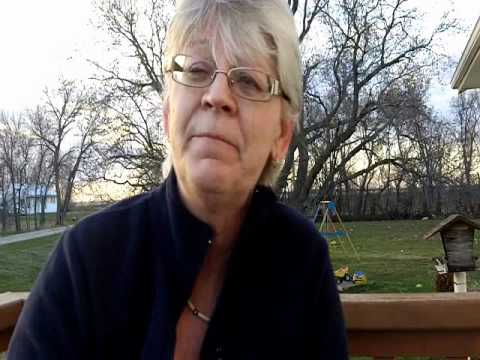 Thanks so much Joyce, for sharing your heart and dream with us today.
If you enjoyed Joyce's Story make sure you check these out…
Want More Exposure For Your Business?
Join the Movement
Become A Special Guest Dreamer Today!
Until next week… Live Your DREAM!
Make it a great day!
God Bless,