Friday, December 31st, 2010 at 12:27 am
The GREAT Edward here,
Welcome to this weeks New Years Eve installment of…
Share Your DREAM Friday!
This is a time of year for most people to look back and reflect on the great things that have happened in the past year.
As I have been doing that all I can say is WOW! What an amazing year this has been. The Dream Project, Share Your DREAM Friday, and Live Your DREAM Monday with all the Special Guest Dreamers has been a blessing to Julie and I. Thank You Thank You Thank You to every one of you for opening your heart and your mouth to share with the world and show people that you can dream and they do come true. A big Thank You also for everyone who has been following along with this project and sharing your thoughts of inspiration and encouragement. You inspire us with all of your hearts.
It is with great honour and blessing that I have the opportunity to share this most inspirational story and dream of my friend The GREAT Gary Young with you today.
I first met Gary through the Tribe Syndication Association (TSA) where we shared each others content and helped each other get the word out about what we are doing. I had the opportunity to speak with Gary directly when through the TSA we offered a free consultation for giving us feedback on the group and the system. It was then that I got a chance to really get to know him and his story.
He is a man with a great heart and passion for helping people succeed in all that they do. He is passionate about China and the opportunities that it brings to work as a liaison between North America and them to achieve success in their business. A family man, husband and father, he believes that they come first and that is driver of all that he does. We all have challenges in our lives, and Gary is not exception. On December 31, 2006 Gary started a new journey in his life that would take him to places he never expected or could even imagine.
On the fourth anniversary of his experience, please join me in celebrating The GREAT Gary Young as he shares his story, for the first time, with us.
I have been reading Edward's Dream Friday series for a few months now and I think it is a brilliant concept that I would like to see grow legs and expand to a larger stage. I even imagine this being a regular broadcast on Google TV every Friday some day. So when Edward approached me about sharing a dream I was honored to be considered.
I have had so many dreams come true in my life that it normally would have been difficult to focus on just one. I have my dream childhood, my dream marriage, my son who is everything I could have dreamed for, my dream job with an office in Shanghai China and the list goes on. All my great dreams have come true. All great stories.
But then one day my life came to a screeching halt when I found out I had cancer. A rare cancer and deadly. Urachal Carcinoma. And I was stage 4. The bad news just kept coming as I learned that no one with my cancer at stage 4 had ever survived. Needless to say I had a new dream. A rather simple one that most people including me take for granted. I wanted to live. And that was an impossible goal considering the history of my cancer. They gave me 3 years at best and not a great 3 years at that.
So I thought… where have I heard that before? And it dawned on me that when Stephen Halkings was diagnosed with ALS he was given 3 years to live too. And then the next thought; Someone has to survive this cancer, why not me? And the next thought. There is no one on the planet who is better equipped to survive this cancer than I am.
Of course like all dreams, it was not easy. See the video below that describes my journey. What I have discovered on this journey is that when it comes to dreams big and small, there is nothing in the universe, not even a black hole as far as I am concerned, that is more powerful than a thought, dream or idea expreessed if you are willing to do whatever it takes to make it happen.
I think that being grateful is the manifestation of a dream realized. And I have so many things to be grateful for. My life, my incredibly wonderful wife, my son who I am so proud of, my family and real friendships and my dream job with an office in Shanghai. Each of these things could be a Dream Friday. But my cancer journey and dream to beat impossible odds stands out. Life is good. Enjoy the journey.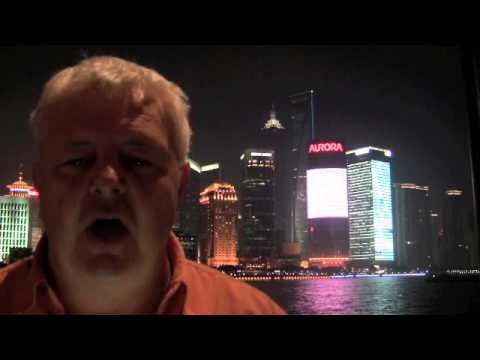 Thank you Gary for sharing your dream with us all.
The reminder that we have such great power within us to choose the direction of our lives.
Join our new Share Your DREAM Friday Like Page on Facebook.
Want Share Your DREAM Friday delivered to your Inbox every week?
Sign-up below.
Want to have YOUR DREAM featured Here?
Sign-up below and we will put it together and you can start Living Your Dreams Today!
Until next week… Keep Your DREAM Alive!
Make it a great day!
God Bless,