Share Your DREAM Friday – With Special Guest Dreamer Rebecca Russell!
Friday, December 17th, 2010 at 11:11 am
The GREAT Edward here,
Welcome to this weeks installment of…
Share Your DREAM Friday!
I have met and got to know The GREAT Rebecca Russell on Facebook through the Tribe Syndication Association (TSA) where we have shared each others content and got to know each other.
She is an amazing woman, grandmother of 10, ceramics artist, teacher, network marketer, and entrepreneur.
With her approaching 70 years young, she is the definition of 'busy' and a full life, living her dreams.
She is an example of anything is possible if you believe in it and are determined to make it be.
You can have it in your life too!
Please join me in celebrating The GREAT Rebecca Russell as she shares her dreams with us.
My name is Rebecca Russell, I have been a entrepreneur/network marketer for 10 years. I have 10 grandchildren and I have been an artist all of my life. And also I turn 70 in a few months.
I want to thank Julie and Edward Elliott for this opportunity to share my dream with you.
As Edward said "dreams are on only thoughts until you put them into words".
I hope that you are still dreaming. We did this as kids when we were young, staring out the classroom window. How much do you do now?
I have categorized my dreams.
My overall dream is that everyone in the world is happy and has a safe place to go.
My share of that dream is to do something locally.
I have worked at the Boys and Girls Club in Santa Barbara for over 25 years. It is a nonprofit organization that provides a safe place for kids to hang out. I have worked in their art room. As an entrepreneur I want to make a residual income to provide for my family and then have something to put into the "I" quadrant. Invest money in the Club to provide salaries for professional artists to work at the Club with the kids.
My personal dream has always been to work in Mexico with a master artist. This dream has come true. In January I will go to the village of Mata Ortiz and work with the master artists and at the end have an exhibition at the local culture museum.
Make your dreams come true, share them, make them real.
Thanks Edward, thanks Julie, thanks everyone.
Enjoy rebecca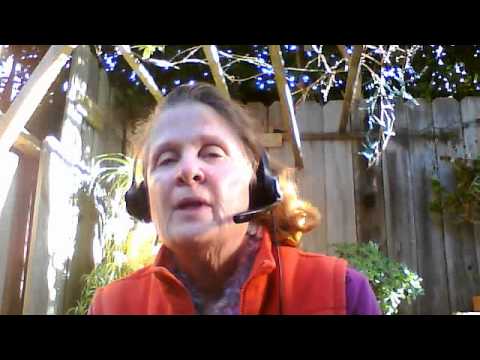 Thank you Rebecca for sharing your dream with us all.
Join our new Share Your DREAM Friday Like Page on Facebook.
Want Share Your DREAM Friday delivered to your Inbox every week?
Sign-up below.
Want to have YOUR DREAM featured Here?
Sign-up below and we will put it together and you can start Living Your Dreams Today!
Until next week… Keep Your DREAM Alive!
Make it a great day!
God Bless,
Tagged with: dream • edward elliott • find your purpose • Julie Elliott • live the dream • live your dream • live your dreams • living the dream • living your dream • mind-set • Personal Development • Rebecca Russell • sarah hilton • Share Your DREAM Friday • speaking • tell me your dream • The Dream Project • Tribe Syndication Association • TSA • what is your dream • your dream live
Filed under: Share Your DREAM Friday
Like this post? Subscribe to my RSS feed and get loads more!