Friday, April 15th, 2011 at 12:19 pm
The GREAT Edward here,
Happy Friday!
Welcome to this installment of…
Share Your DREAM Friday!
It is with great pleasure that I bring to you today's Special Guest Dreamer The GREAT Jimmy Roos.
I have had the blessing of connecting and sharing with Jimmy Roos on Facebook since May 2009.
He is a husband and father of three daughter. Currently living in Georgetown, Guyana South America he is originally from Namibia Africa.
With his believe that life is meant to be lived through experiencing it, Jimmy strives each day to be thankful for the blessings and miracles that each moment brings.
On the path to his greatness, Jimmy realized that his beliefs and mindset were what was holding him back when he meet a mentor John Kehoe and read his book Mind Power Into the 21st Century. Through this Jimmy discovered that he had a passion and gift to encourage other people to live their best life. With this new knowledge and wisdom in hand, he continued on his journey, but something was still holding him back from the fulfillment of his true vision that he knew wad there for him. Even with this obstacle in front of Jimmy never gave up. Continuing to surround himself with other successful people and study the biographies of those who came before him, Jimmy now realized that his next step in the journey is to put himself out there, be vulnerable, and take the risks needed to fulfill his dreams.
Please join me in celebrating Jimmy as he takes one step forward in opening up as he shares his dreams with us today.
My Dreams
Hi everyone, this is Jimmy Roos and It's a pleasure to share my dreams with you here on SHARE YOUR DREAM FRIDAY. First, I want to give a BIG THANK YOU to the GREAT Edward for creating this platform and making it available to all of us to share our dreams. Now, I have not just one dream but several dreams. When I was a toddler I dreamed of becoming a famous singer. As I grew older this dream died a slow death and was supplanted by other dreams. However I have learned, you can never say, never! Just look at Susan Boyle who at age 47 realized her dreams.
But coming back to my current dreams…
The first dream, and the one I'm working on right now is to continue inspire, motivate and help as many people as I can reach their dreams, through writing on my websites and talking on my radio show. I want to eventually branch into television and touch even more people. It has taken me more than 8 years to get to where I am and I still have a long way to go to make this dream come true. But with every new day I see myself get better and take bigger strides towards my goals. This is not only a passion, but also a mission, because I was once in the position where I felt everything was hopeless until someone, showed me that my life can change, when I change. But as I alluded to earlier I have other dreams.
The second dream is to create an energy company that will create cheap energy from renewable sources and thereby lower the prices we pay for electricity. This dream was born mainly because of the high cost of electricity in my home country Namibia as well as the neighboring countries, who are all depending on South Africa for their electricity supply. However, South Africa itself is struggling to meet its own energy needs, much less the needs of other countries. So, there's a real need for an innovative way to produce cheap renewable electricity. As we have seen with the crisis in Japan, nuclear energy is not necessarily the answer and leads to other problems.
My third dream is to build a theme park with rides in my home country Namibia, which would provide entertainment and fun for both young and old.
All of these dreams will affect and change the lives of many. But these are big dreams and big dreams take longer than other dreams, just look at how long it take Walt Disney to realize his dream of Disneyland.
In the past I tended to do things on my own, but I have realized that I needed to step out of my comfort zone in a big way and engage people more. The GREAT Edward is a big inspiration to me in this regard and there is lots I can learn from him. So, those are my dreams. I thank you all for watching. And once again a big THANK YOU to the GREAT Edward for making all this possible.
If you want to know more about me and what I do please visit my websites:
http://www.jimmyroos.com/
http://www.how-to-manifest-your-desires.com/
http://www.blogtalkradio.com/jimmyrooslive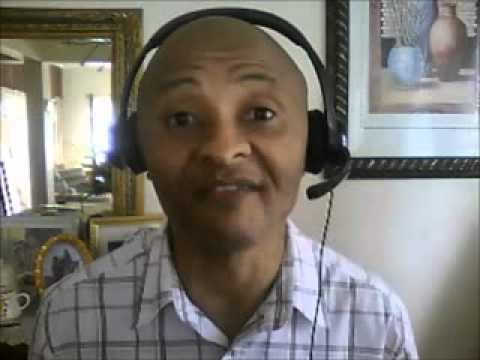 Thanks so much Jimmy, for sharing your passion and dream with us today.
If you enjoyed Jimmy's Story make sure you check these out…
Want More Exposure For Your Business?
Join the Movement
Become A Special Guest Dreamer Today!
Until next week… Live Your DREAM!
Make it a great day!
God Bless,