Friday, April 29th, 2011 at 2:32 pm
The GREAT Edward here,
Happy Friday!
Welcome to this installment of…
Share Your DREAM Friday!
It is with great pleasure that I bring to you today's Special Guest Dreamer The GREAT Maggie Lancy.
I had the great pleasure of meeting Maggie on Facebook through the Tribe Syndication Association (TSA) about a year ago.
Maggie is no stranger to living the life of her dreams. She started her career in sales in her early 20's and became the number 1 rep in her company in just 3 years. Although this was a great accomplishment for her she felt that was something more that she was to do and she set out to find what that was in her life. She is a person that once she puts her teeth into something that she makes it happen.
Along this journey she realized that she was an entrepreneur at heart, met her husband who was the same and made the decision to move in this direction after attending The T. Harv Eker Do What You Love seminar. This lead her to start and continue on the path to the life of her dreams.
Please join me in celebrating Maggie as she shares her passion, dreams with us today.
I would like to say first is I truly enjoyed and chatting with Edward on the phone. I knew of The Great Edward and watched his videos and read his blog posts. It is when I connected with him on the phone that I knew he walks his talk, is a visionary, and is living his dream. He is truly a special person. I have not met Julie yet, I am sure it takes one to know one.:) Thanks Edward!
I have had an amazing life and journey while I have been on this planet.
Let me take you back to when I was 14 months young. My dad fell asleep on the couch with a cigarette. I was napping and my Mom was washing windows. She saved my life.
I am here on this earth for a reason and as I became an adult, I went into sales/marketing and ended up with a food company where I became the top salesperson. One day I was waiting to have lunch with another sales person and I cried and cried. I could not stop crying. When my friend came to join me and of course asked me Maggie why are you crying? I told her I do not want to work for the "man", have the JOB. I was an entrepreneur at heart.
When I met my husband, he was from the same mold as me, twins from different mothers, I knew it was my destiny to be with him.
We moved to San Diego with no job and that was an adventure within itself. As years unfurled I got breast cancer stage 2 and something happened that changed my life forever as well my husbands.
I invite you to watch my video.
Am I sharing my Dream or Living it?
Watch and find out.
Live life with Passion.
Maggie
http://maggielancy.com
http://youreconomicanswer.maggielancy.com
http://wellness.maggielancy.com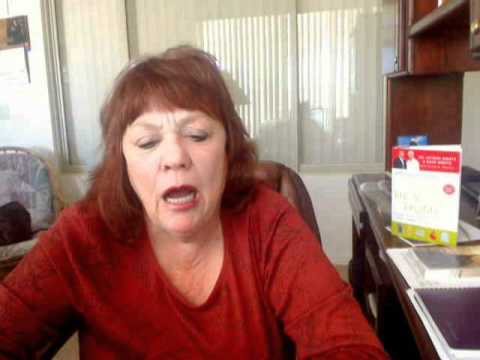 Thanks so much Maggie, for sharing your passion and how you are living your dreams with us today.
If you enjoyed Maggie's Story make sure you check these out…
Want More Exposure For Your Business?
Join the Movement
Become A Special Guest Dreamer Today!
Until next week… Live Your DREAM!
Make it a great day!
God Bless,