Friday, March 11th, 2011 at 12:00 pm
The GREAT Edward here,
Happy Friday!
Welcome to this installment of…
Share Your DREAM Friday!
It is with great pleasure that I bring to you today's Special Guest Dreamers The GREAT Shawn & Emily Stoik.
I had the great pleasure and blessing of meeting Emily and Shawn Stoik on Facebook about a month ago after a mutual friend of ours The GREAT Samantha Kerik was featured here on Share Your DREAM Friday.
They were very intrigued by the project and wanted to find out more. We connected on skype and shared our stories of where we have been and the dreams we have for our lives. It was a wonderful and amazing time.
They are a Christian couple with a heart for the Lord and have three wonderful children that they have been blessed with.
Through the power of the Internet they came to meet, fall in love, and now support their family through their business.
Even though live can through us some curve balls once in a while, when we stand in the strength and power of Jesus Christ, He will lift us through and guide us to the other side.
Shawn and Emily's story is living proof of His greatness as they move through tragedy and triumph on the journey of the life of their dreams.
Please join me in celebrating Shawn & Emily as they share their dreams with us today.
The Story of Shawn and Emily Stoik and the Importance of Living out a Life of Purpose!
First of all, I just wanted to thank Edward and Julie for giving Shawn and I the opportunity to share our hearts and dreams with you! A good friend of ours, Samantha Kerik, was recently featured on Share Your DREAM Friday, which of course sparked our curiousity and prompted us to want to take a closer look at what it was all about and get to meet Edward! Wow! We are so glad we did. It is always amazing to me the way God orchestrates the events in our lives so I know it was no coincidence that this all happened and we are now where we are getting the chance to share who we are, where we've come from and where we are hoping to be in the future.
Setting the Stage: So in order to properly share our dreams and goals, I have to back up for a minute to sort of set the stage and share some of where we've come from in our lives in order to bring us to where we are NOW!
The circumstances surrounding how Shawn and I met and what we have been through together are FAR from the norm or ordinary and we are well aware of that and extremely grateful for the mercy and blessings we have received in our lives. Interestingly enough, (considering the fact that we make our living today primarily with the Internet!), we met online back in 2001! Today, that is pretty common, but at the time it was still a pretty different way to meet and actually 'fall in love' with someone! But considering the fact that we lived so far apart, (He was up in Edmonton, Alberta, Canada and I was down in Farmington, Utah at the time) it was probably the only way we ever COULD have run into each other!
Meeting Online–How We First "Clicked": So, basically, what happened is that my brother dared me to put a profile on a Christian website and a friend of Shawn's did the same thing… neither of us would have normally bothered to do this but the pieces were all coming together little by little to allow us to somehow, miraculously meet! So, eventually we did. He found me and wrote to me. We wrote and spoke on the phone and fell in love with eachother's personalities right away! I guess you could say we really, "clicked"! 😉
Meeting in Person: So, to sort of make a long story short, he made the long drive down to Utah to meet me and my family and then brought me back up to Canada to live with his parents so that we could "date"!
After a few months, he proposed to me and this is where the miracles started happening!
Being Brought from Tragedy into Triumph! About a week and a half after we got engaged, Shawn was working at an oil field site near Edson, Alberta and the truck that he was working in wasn't vented properly and exploded! He had a near-death experience where he had complete confirmation that He was meant to be alive and that it was NOT his time to die! Despite what he went through, almost dying, receiving 3rd degree burns to his hands and face and being in the hospital for 4 weeks (the doctors originally thought it would take 8 months for him to recover and that he would need prosthetic ears and a nose!) We knew that God had given him a second chance and that he had a big calling and purpose on his life! It was truly a miracle! The scars he has now are so minimal compared to most people who have been burned in a fire! He still looks like himself and best of all–he is ALIVE!
It was a big trial for us. It was a hard process for Shawn to go through. The healing time was very painful and very difficult. He received skin graft surgery to help repair the skin on his face and hands but he is very blessed to be alive and of course I am even more blessed that he is still with me. Many people were very surprised that we were able to make our relationship work during all of this. Being newly engaged, this is the sort of stress that often drives couples apart. But we never lost faith and knew even more that we were meant to be together!
We thank God every day for sparing his life and giving us the opportunity to live our lives together. Otherwise we wouldn't have been able to continue on to get married and have our 3 beautiful children. We have been very blessed and our hope and dream now is to be able to share where we have been and where we are now to help inspire people to keep going. (and in case you don't know, we do live a very blessed life– we live in a beautiful home, have a very successful business and have everything we could ever need– we have been truly blessed!)
You don't ever have to let anything hold you back and make you think you aren't worth living a life of purpose and greatness. We have been through the fire (literally) and come out alive and full of a drive to lift people up who may be feeling helpless in their lives. We know what it's like to have trials and hardship. In addition to Shawn's accident, our first daughter also had to have open heart surgery at 3 months old. She was born with a hole in her heart that was causing her to have a lot of challenges with eating and growing the way she should. It was also a very scary time for us. But God is so good and we had a lot of support from friends, family and prayer. And after her surgery she recovered amazingly and has been perfectly healthy ever since! I was given a lot of comfort during this time that the Lord loved me and loved our little girl Trinity and that she would be taken care of and recover completely and of course, she did!
We have been given confirmation after confirmation in our lives that we have a big purpose (everyone does). We know that we are meant to be here and that we need to help show others how they can turn any Tragedy into a Triumph. You don't need to let your circumstances hold you back. You can choose to allow them to be a stepping stone to step into something bigger!
So, as I've been thinking the past few months about what our dreams and goals are, I have also been reading "The Purpose Driven Life" by Rick Warren, for the second time. There seems to be such an under-lying theme in my life lately about the importance of living a life with purpose rather than just "going through the motions". It can be hard sometimes to know who you really are and what you should be doing. First of all I would encourage you to read that book. It is excellent and it will give you more clarity as to the who, what and why of your life! But also, this is my goal that I truly live out my life with Purpose and with real intention. That I don't just blow with the wind but that I really live a life of Purpose and Vision. "Without a Vision my People Perish"
There is even more to our story that we can share at some point and that I truly feel belongs in a book some day and that is another one of my goals in the next few years, is to get started on a book so that we can share our story with the world. A couple of weeks ago a Pastor friend of ours shared with us that in an average person's lifetime (and this is in the case of even the most introverted person) they will reach and make a difference in the lives of 10,000 people! Well, imagine how many people you can touch if you live a life with the intention of making a difference and reaching even more! And with the power of the internet, I can only imagine how much that number will be multiplied by the time we have lived out our lives! It would be impossible to even fathom how many it will be. And my hope and prayer is that by the time our (Shawn and I) lives are over, that that number will hopefully be primarily all for the good and all for the better! That we can inspire people to live for more, to live a life with purpose, vision, faith and intention so that they can get more out of their lives; feel happy, blessed and fulfilled and one day hear: "Well done, my good and faithful servant!"
Thanks again, Edward for giving us the opportunity to share our story. I realize this may not be the normal goals and dreams, but this was what was on my heart to share and I hope and pray that it will be an inspiration and encouragement to anyone who is able to read it!
Thanks and God bless,
Shawn and Emily Stoik
http://www.ShawnEmilyStoik.com/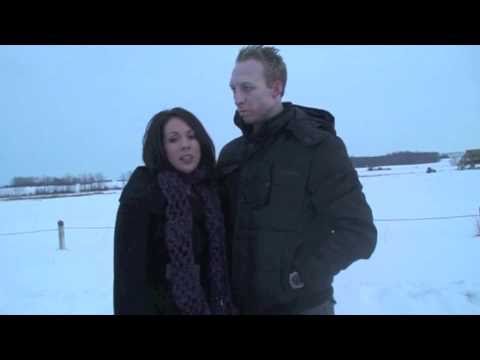 Thanks so much for sharing your dream with us today Shawn & Emily. Your love for living on purpose and giving back to others is inspiring and uplifting. You are a blessing to so many.
If you enjoyed Shawn & Emily's Story make sure you check these out…
Want More Exposure For Your Business?
Join the Movement
Become A Special Guest Dreamer Today!
Until next week… Live Your DREAM!
Make it a great day!
God Bless,