Friday, March 25th, 2011 at 12:00 pm
The GREAT Edward here,
Happy Friday!
Welcome to this installment of…
Share Your DREAM Friday!
It is with great pleasure that I bring to you today's Special Guest Dreamers The GREAT Paul and Linda Gaume.
I had the great pleasure of meeting Paul and Linda back in September 2010 through the Home and Small Business Network while working on a secret blogging project together. What great spirit and love they have for each other. It beamed through in everything that they shared. In February 2011, I had the blessing of meeting them in person at The Million Mind March Wisdom School. WOW! What they shared online just poured out when I met them in person.
They have always lived a life of service to others in everything that they do while raising five children. They are now blessed with four grandchildren too. They spend each day lifting the spirits of others helping them to live the life they were born to live.
Please join me in celebrating Paul and Linda as they share their dreams with us today.
First and foremost we want to thank Edward and Julie from the bottom of our hearts even though we have not yet met Julie she is a star shining brightly in the heavens for all she does. These two people are Giants among us all and one of our dreams is they are recognized for all the good things they do…
Moving on we had the privilege of meeting the "Great Edward" at the last wisdom school and it was without a doubt our pleasure to have met such a warm, caring, sharing, and loving individual. Edward actually was able to hear our dream as it unfolded before Paul at wisdom school, but let's start a bit further back….
We have been married for 28 wonderful years and when most people meet us they feel the love we have for each other and it's that love we are now learning to share. We raised five beautiful children and we have four wonderful grandchildren. We have been in the industry of helping people pretty much most if not all of our lives. To give you some idea Paul as been a Fireman, Policeman, EMT on an ambulance service, and City Councilman. While Linda was a dispatcher for the ambulance service, Chiropractic Assistant, and she has been in various jobs in customer service. So as you can see we seemed to have gravitated towards helping people.
We, like so many others within ten years either way of our ages, have been working towards that elusive retirement. We, like so many others, believe in the American Dream of going to work fresh out of school, working for 30-40 years and retiring with income from our pension and social security. What we didn't see coming, as most didn't, was the crash of the housing and stock markets. This caused the devastation of many of our friend's retirement funds to the point where they were starting to either go back to, or contemplate going back to, work just to survive.
This is straight up wrong…it should not be this way for us…it is a pain we feel on a daily basis because of friends we have or articles we read and we are not going to settle for it…we are a very hard working community of people, some people refer to us as Baby Boomers and that's fine but there are approximately 75 million of us out there. So we figure why not help each other to not only survive, but to thrive, and discover financial freedom.
We do not believe in coincidences, we believe things happen for a reason, even though at the time we may not know the reason, but one does exist. The truly amazing part of what we just said happened just recently and we'll share it with you. There were moments late at night when we talk about our dream as to how its going to unfold, but as of late we no longer have those dreams because we have given the task up to someone greater and more powerful than us and allow him to show us the way…he only asks that we maintain our belief in him, and in our faith our dream will become a reality. Understand this first and foremost we continue our story…For whatever reason Paul had the opportunity to share our dream during a portion at wisdom school and Edward approached us with the idea of sharing our dream with the wonderful, loving community in which he and his lovely wife Julie live. We simply could not pass up the opportunity to share with Julie and Edward's community and we thank both of you for asking us to share.
At this point we are not sure if our dream could be more characterized as a movement rather than a dream…but we believe for a movement to be fully realized it must start with a dream…we hope you are able to fully visualize our dream as we try to allow it to unfold in this video. Please feel free to visit our blog at http://paulandlindagaume.com/ and if you're interested in experiencing our 7 Day Boot Camp which is created especially geared towards helping you to grow within yourself we would be happy to send it to you. Also you're more than welcome to contact us by email or phone for any questions or concerns you may have, and if your interested just click on "How To Video's" and you will be taken to our training site where you can learn some things for FREE our gift to Edward and Julie's community for allowing us to share our dream. Have fantastic day and once again thank your Edward and Julie from the bottom of our hearts and may your dreams be fully realized….
Paul and Linda Gaume
prosperwithlinda@gmail.com
623-322-4712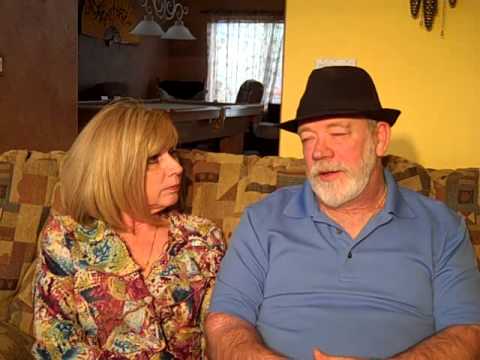 Thanks so much Paul and Linda, for sharing your dream with us today.
If you enjoyed Paul and Linda's Story make sure you check these out…
Want More Exposure For Your Business?
Join the Movement
Become A Special Guest Dreamer Today!
Until next week… Live Your DREAM!
Make it a great day!
God Bless,