Monday, January 24th, 2011 at 9:32 pm
The GREAT Edward here,
Welcome to this installment of…
Live Your DREAM Monday!
This is a place where previous Special Guest Dreamers from Share Your DREAM Friday will be interviewed by myself and share with you:
What has happened in your life since you were featured on Share Your DREAM Friday?
What opportunities have shown up? How have they impacted your journey towards your dreams?
What obstacles and challenges have come your way? How did you overcome them?
What do you do on a daily basis to continue to move you towards your dreams?
Grab your pen and a notebook.
Be prepared to learn what it takes to Live Your DREAMS…
Please join me in welcoming my good friend The GREAT Sandhan as she shows us how she is Living her dreams and you can too!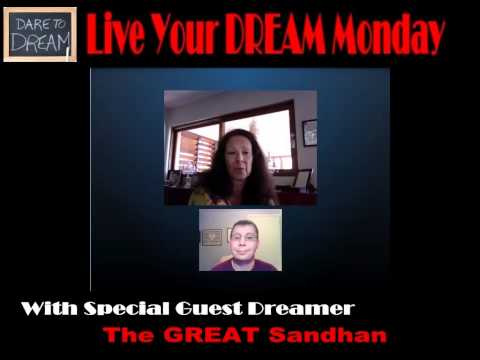 If you enjoyed Sandhan's Story make sure you check these out…
Want More Exposure For Your Business?
Join the Movement
Become A Special Guest Dreamer Today!
Until next week… Live Your DREAM!
Make it a great day!
God Bless,