Friday, December 24th, 2010 at 10:34 am
The GREAT Edward here,
Welcome to this weeks Christmas Eve installment of…
Share Your DREAM Friday!
It is with great pleasure that Julie and I have the opportunity to share my good friend The GREAT Nancy Burke Barr's dream with you on the eve of such a blessed day.
I first met her back in February 2010 when we were joined together through the vision of Dave and Dawn Cook and the Tribe Syndication Association (TSA). Back then it was a small group of 20 of us working together and getting the word out about the great things we are doing.
Her common sense and back to basics positioning of her blog really caught my attention and stood out from the others.
She always promoted 'I should have listened to my mother' and referred to herself as Mentor Mama.
A wife, mother of three, and lawyer of 23 years she has ventured into the online community of Social Media, Blogging, and Internet Marketing in the past year.
Unlike most people her age, she is fascinated by technology and embraces it for the value it can bring to her and others.
She is an excellent networker and connects with many people in her path.
Please join me in celebrating The GREAT Nancy Burke Barr aka 'Mentor Mama' as she shares her dreams with us.
What an honor to be featured on "Share Your Dream Friday"!!! Many thanks to Edward and Julie Elliott for allowing me to give you a little peak into the most treasured parts of my life. Edward was one of my very first syndication partners through Tribe Syndication Association (TSA). He was always upbeat and encouraging, signing off every time with a much appreciated "God Bless".
I am "Mentor Mama", Nancy Burke Barr. I grew up in a country town in Northern California, in a large family. Education was extremely important in my home, so we all attended university. I received my B.A. from the University of California at
Berkeley and my Juris Doctor from the University of Miami School of Law.
Although being a lawyer was always challenging and interesting, my real dream was to have a family. For the last 23 years, I have been fulfilling that dream. Now, however, as my kiddies are growing up and moving away, it is time for
Mentor Mama to embrace a new dream. That dream is reaching out to YOU!
My legal background has lead me to be an advocate for online entrepreneurs, who need support establishing sound business, legal and accounting practices.
Boring stuff? Yup, but vitally important and virtually ignored by most Internet Entrepreneurs . My goal is to educate and support those entrepreneurs.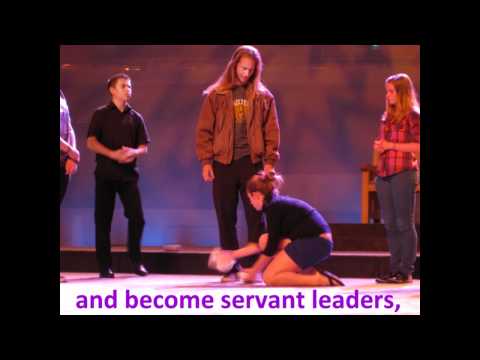 Thank you Mentor Mama for sharing your dream with us all.
Join our new Share Your DREAM Friday Like Page on Facebook.
Want Share Your DREAM Friday delivered to your Inbox every week?
Sign-up below.
Want to have YOUR DREAM featured Here?
Sign-up below and we will put it together and you can start Living Your Dreams Today!
Until next week… Keep Your DREAM Alive!
Make it a great day!
God Bless,