Friday, December 10th, 2010 at 10:30 am
The GREAT Edward here,
Welcome to this weeks installment of…
Share Your DREAM Friday!
I have had the great pleasure of getting to know my good friends Dave and Dawn Cook through their vision of the The Tribe Syndication Association (TSA) where I first started hanging out last January when I started my blog. Now over 100 posts later and a shift from a blogger site to wordpress.org I have had the blessing of being able to work side by side in fulfilling the vision of the TSA with them.
My good friend Dave is a tell it like it is, kind of guy with a heart of gold. He is out there to help people get out of their comfort zone by telling them what they need to hear and not always what they want. He leadership has taken the Tribe Syndication Association to great success with over 160 active members per week.
My good friend Dawn has a very supportive heart, always taking care of the details. Sometimes it seems like she is in the background but she is right up front in my books. Taking care of the books and details of our plans to make sure we stay on track. She is a CPA and has plans to help others with their home and small businesses to save money on taxes and get organised in that part of their business. What for that coming out soon in the new year.
Together they are a solid team, supporting, lifting each other up, and striving for the common vision for their themselves, their family, and all who come into their lives.
Please join me in celebrating the AMAZING Couple – Dave and Dawn Cook as they share their dreams with us.
We are very happy that Edward Elliott has given us this platform to share our dreams with the world on Edward Recommends. What a great way to speak aloud our dreams to the universe so that manifestation can begin its process.
We have been blessed to meet Edward through our Tribe Syndication Association (TSA). He has been such a leader there and a key part of our mastermind team. We have learned a great deal from Edward and we have really enjoyed getting to know his beautiful wife Julie Elliott as well. They both are willing to put themselves out there for the betterment of those around them. This Share Your Dream Friday endeavor is such a great example of the unique and powerful value they have to offer.
We are happy to speak our dreams out loud here.
Dave's Dream
Are you ready?
My first dream is to inspire people and show them that there is more to this life then just working for and having money. So many times we all get caught up in what we don't have vs. being grateful for what we do have in our lives. The dream of being able to hold the love of my life's (Dawn) hand while walking down the beach in our golden years while knowing we always gave it our best, is one of my dreams. To see my two lovely daughters accomplish all their life's aspirations while being happy on this earth is another one of my dream. Having people respect and love each other for whom they are and not judging for what they have or have not accomplished in life is a legacy I would love to pass down to the world.
Even though these dreams may seem very broad, they will be achieved by just doing the little things required day after day!
I guess another one of my dreams would be to become financially independent to where money isn't an issue in doing whatever we want to do. Was that sentence a contradiction to my first paragraph? NO! Let me explain.
Even though I don't feel that money should be your top priority, I do feel it is important. I would be lying to you if I didn't tell you that I have a dream of acquiring as much wealth as possible. In order to become truly wealthy, you must increase your value. Dawn and my combined dreams are to help people become better at increasing their own value which in turn will increase their net value.
Having a large amount of wealth is not only a MAJOR Dream for us, but a MAJOR Dream for so many others. Once we have acquired our dream wealth, we will be able to help others do the same while traveling and sharing our knowledge, give more (e.g.; charities, non-profits and etc…) and help others accomplish all their dreams as well.
Dawn's Dream
Do our separate dreams work together? Yes, they do!
I have two dreams that can be combined and achieved together.
My first dream is to travel to see the country and the world with my wonderful husband, Dave. On our trips, we will learn about the people who live in the area and discover how we can help them. With each place we visit, if possible, I will have arranged to speak to a group or groups of young people as part of my second dream.
My second dream is to spread Robert Kiyosaki's message of financial education to young people, starting as young as age 11 through around age 25. (Robert Kiyosaki's work is excellent in this area, and I want to be a representative of him and his work and reach as many young people as possible.) I want to teach these young folks, as Robert does in his book Rich Dad Poor Dad, that getting a job will not create financial freedom or time freedom, and we are all entitled to both. Young people need to be taught that working for profits and investing those profits in assets with the proper mindset will create financial independence. Unfortunately, kids only know the opposite of working for profits, and that is working for wages. Sadly, getting a job is the only thing taught in school. I want to teach what the schools don't teach, and that is that there are many other opportunities and that a person's financial education is paramount to his or her success in life. I want to start the young people I reach on the path to self-education for developing their required financial skill set as well as developing themselves as a person. I will make it clear to them that their financial success can only match their level of personal development.
Since Dave is also passionate about giving young people options before they wind up in the rat race for 40+ years and helping them strive to improve themselves through personal development, he will work with me on this dream and he will be a speaker as well. Dave is a fantastic speaker with great energy and enthusiasm so I will learn those skills from him to improve my speaking ability.
I am so excited since Dave and I will have a great time working together to positively impact the lives of many young people, including our own girls. And we'll love seeing many new places and meeting and helping many new people in our travels, not to mention all the great quality one-on-one time we'll share. It all sounds pretty perfect to me!
Thanks again, Ed for this opportunity to Share Our Dreams!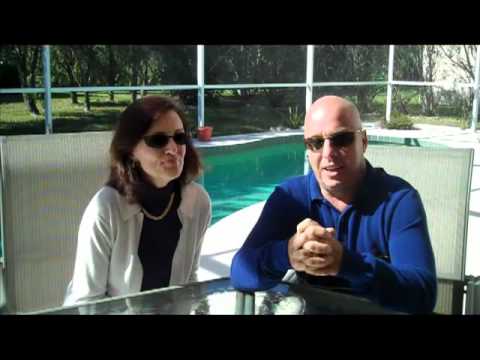 Thank you Dave and Dawn Cook for sharing your dream with us all.
Join our new Share Your DREAM Friday Like Page on Facebook.
Want Share Your DREAM Friday delivered to your Inbox every week?
Sign-up below.
Want to have YOUR DREAM featured Here?
Sign-up below and we will put it together and you can start Living Your Dreams Today!
Until next week… Keep Your DREAM Alive!
Make it a great day!
God Bless,