Friday, December 3rd, 2010 at 10:36 am
The GREAT Edward here,
Welcome to this weeks installment of…
Share Your DREAM Friday!
I had the pleasure of meeting my good friend Matt Geib The GREAT through a group called The Home and Small Business Network that we are both part of.
We started visiting each others blogs and sharing content with each other. His heart shared posts always inspired me and connected with what I needed to hear at that moment. I knew there was something special for us to do together. When we met to discuss share his dream here today, we both knew it was God that brought us together and it was meant to be.
Matt is a husband, father, and grand father with a giving heart and love for everyone.
Like most people, he has had some of his dreams for many years and others for just a few.
In the past couple of years he has been taking action and sharing them with other and the momentum has been starting to build towards them.
Please join me in celebrating my good friend Matt Geib The GREAT he shares his dreams with us.
Words fall so short for me to be able to express my Gratitude & Excitement for Edward allowing me to share the Dream that is in my heart on "Share Your DREAM Friday"! Every Friday I look eagerly forward to listening to all the great folks who have shared their Dreams with us so far & it just encourages & inspires me more & more that ALL things are Possible to Those who Dream!
I first came to know Edward through 'The Home & Small Business World' network where we both participated in a 'Blog Networking' project together. Through that project I began to Follow him on Facebook as well as read his Blog EdwardRecommends on a regular basis & found Edward to be a true resource of Wisdom. We have since talked a few times & really connected as he & I share many of the same Dreams & Passions. I definitely believe the Infinite Creator brought us together!
I have a number of Dreams but I believe they are all centered around one main Phrase that bolted into my mind in November of 2006 after reading a short account in "Think & Grow Rich" about how a mere Hobo (Mr. Edwin C. Barnes) came to be the business Associate of Thomas Edison through sheer desire & perseverance.
That phrase is "Push Passion, To Planning, To People, To Prosperity!" I have never been the same since that day. Though I had been in some form of MLM or Network marketing over the past 25 years & had a degree of success along the way till that day in November I do not believe I really BELIEVED in what I was doing. From 2006 till today I have enjoyed steady growth & success as Marketer of various Affiliate products & programs & now I feel I have grown to the point of Making one of My Biggest & Most Challenging Dreams a Reality.
Having made several Missions trips to other countries myself over the years I have dreamed of Starting a Missons Foundation in order to Help Folks that desire to go into Full time or Temporary missions work. My dream is to build a Missions Center to prepare Men, women, & young People not just in raising funds, but preparing them for the rigors & cultural shock of going into many poor 3rd world countries. From the encouragement I received from fellow entrepreneur friend Tony Teegarden.
This summer I began to research this & have started the Foundation & even been able to raise funds toward this Dream. Having met Edward who is so Passionate about providing a platform for us 'Dreamers' has been as I shared earlier, a Godsend for me at this time, as I believe this experience of telling the world my dream will just Accelerate this process to Reality!
In Conclusion, I'd like to encourage everyone to let yourself Go & Dream! The Bible says without a Vision or Dream the People will Die….I think for a number of years I was slowly dying but I am so thankful to have found my way Again! Thank you Edward & Julie for being Here & allowing these dreams to take root, grow, & become Reality!
Matt Geib The GREAT
http://www.Matthewsmatters.com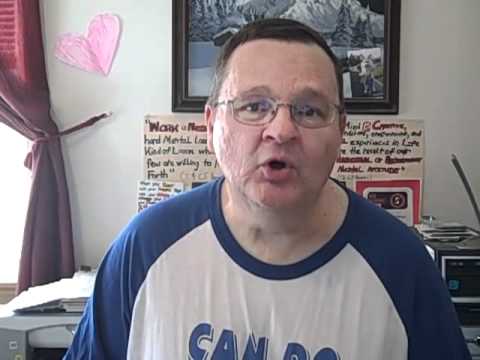 Thank you Matt Geib The GREAT for sharing your dream with us all.
Join our new Share Your DREAM Friday Like Page on Facebook.
Want Share Your DREAM Friday delivered to your Inbox every week?
Sign-up below.
Want to have YOUR DREAM featured Here?
Sign-up below and we will put it together!
Until next week… Keep Your DREAM Alive!
Make it a great day!
God Bless,