Friday, September 24th, 2010 at 11:50 am
The GREAT Edward here,
Welcome to this weeks installment of…
Share Your DREAM Friday!
It is an honour and a blessing to share with you this weeks Special Guest Dreamer, my Coach and good friend Sarah Hilton.
Sarah is an amazing woman with a vision, passion, and big heart for helping others identify and live their dreams. She is a coach and world class professional speaker who works with many to grow their business and life to a new level of success.
Julie and I got to know Sarah over the past year through our daughters who danced at the same school. We would hang out and chat in the lobby while we waited for them to finish. When she mentioned the dream project idea that she had I knew at once that it was for me and I needed to do it. Julie and I decided to do this together and jumped in with both feet. We blogged about our progress and activities towards our dreams and WOW what a journey it has been. Our life's have transformed in ways that I could not have imagined even just a few short months ago. It was during this time that Share Your DREAM Friday was born. Thank you Sarah for the opportunity to allow this to happen in our lives.
As the first round of the Dream Project comes to an end… we will celebrate the dreams of those who participated on September 30th, 2010 at the London City Music Theatre @ 7:30 pm.
Come and see dreams fulfilled and pick up the tools that will allow you to live yours too!
Please join me in celebrating Sarah as she shares her dream with us.
What do you want to be when you grow up?
Think back to those childhood days of pretending to be a firefighter or doctor, and those teenage years of buying your first car, and finding your first job. Are you where you had wanted to be, do you travel to the ends of the earth to live the life you dreamed of? I gave this question some serious thought about 3 years ago. And my answer was that I spent too much time complaining what wasn't going right instead of living the life that was there in front of me. June 3rd, 2007 my first night at Toastmasters (an organization to assist people to speak for success) was the night that I took the personal pledge to live my dreams and discover the life that I was missing.
I wanted to speak out on mental health so that society could understand that mental illness was like any other illness. It was Toastmasters that gave me the confidence to start my business and share my message; it was a World Class Champion Speaker that coached me to not only speak out, but to coach others to speak for success. I live my dream of speaking and sharing a message of hope, and built my business that would best fit my most important love, my family.
My dream journey continues as I take the stage with The Dream Team, a group of incredible individuals that trusted in a process which led them to a dream destination. From flying to writing, from running to speaking this dedicated group of individuals will be celebrating their dreams and you the audience will hear the process to which you too can live your dream life.
I am elated, to be a part of the "dream movement" at a time in life where people have decided to get off the couch and get into the circle of dream makers. The Dream Project can start your journey; it is up to you to use the processes to continue to dream.
I want to hear your dreams, I want to meet you fellow dreamers so that we can build this dream movement which will create happiness, health and hope for our peers and our younger generations.
Thank you Ed for opening your piece of the dream movement with Share Your Dream Friday's, thanks Dream Team for showing the world how daring to dream can lead to a dream destination.
Come dream with me,
Your coach and leader of The Dream Team.
Sarah Hilton
info@spokenadvantage.com
http://www.spokenadvantage.com/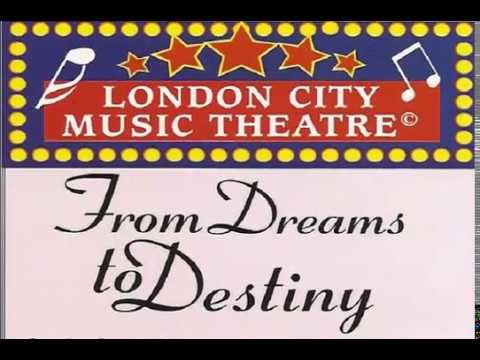 WOW! Thank you Sarah for sharing your dream with us all.
Come and see how dreams are fulfilled!
Join us on September 30th, 2010 for From Dreams To Destiny.
Get involved in Dream Project #2, book Coaching, or to meet Sarah Hilton…
Visit her website www.spokenadvantage.com
or email her here info@spokenadvantage.com
Want Share Your DREAM Friday delivered to your Inbox every week?
Sign-up below.
Want to have YOUR DREAM featured Here?
Sign-up below and we will put it together!
Until next week… Keep Your DREAM Alive!
Make it a great day!
God Bless,