Friday, August 27th, 2010 at 10:31 am
The GREAT Edward here,
Welcome to this weeks installment of…
Share Your DREAM Friday!
This weeks Special Guest Dreamer is my friend Dr. Adam Sheck.
I connected with Adam a few months ago through the TSA (Tribe Syndication Association)
He is a man that started out in school training to be an Engineer, like myself, in his 20s but just want not enjoying it.
In his 30s he made the switch to psychology and never looked back.
He know owns a success private practice and teaches at a local university on relationships.
Adam had definitely found his passion and living his dreams helping so many others to do the same.
Please join me in celebrating Adam as he shares her dream with us.
"Nothing great in the world has ever been accomplished without passion." -Friedrich Hebbel
My work has been to help individuals and couples find their passion and to express it more fully. My dream is to share this work on a greater scale.
I am quite grateful to have met and networked with Ed Elliott and his wife, Julie, as they are sharing THEIR dream and helping others to share theirs. I admire them so much for having the great courage to allow others into the process they are going through in making their dreams a reality.
My vision of my work has two ultimate goals to it, one selfless and one selfish. My belief is that we need a little of each to balance our dream and to motivate ourselves to make it happen. On the selfless side, I want to be able to help more people be happy with themselves and with their partners. Being a clinical psychologist and couples counselor in private practice in Los Angeles, I have been limited to those that I can help directly in my office.
To help more people, to touch more lives, I have turned to the Internet. I have created my blogsite, http://www.passion101.com/blog and started a free, monthly Passion 101 Newsletter to help form a community of like-minded people who want to live happier, more fulfilled lives and express their passion. I started my free, monthly, "Ask Adam" Teleseminars at www.askadamnow.com to answer people's most important questions about Relationship, Romance, Intimacy and Sexuality.
Yet it's not enough. I want to be able to create audio and video courses to help people that I can't work with personally as well. That is the next step in my vision of helping people and I'm hopeful that by sharing my dream, more people will know about it and be able to take advantage of what I have to offer.
Truly, I am grateful to Ed and Julie for this gift of sharing!
Thank you so much,
Dr. Adam Sheck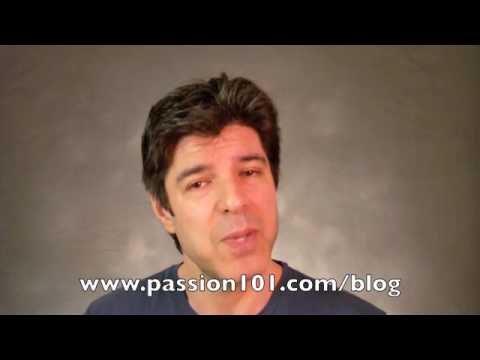 Many thanks for opening up your heart and sharing your dream with us Adam.
Want Share Your DREAM Friday delivered to your Inbox every week?
Sign-up below.
Want to have YOUR DREAM featured Here?
Sign-up below and we will put it together!
Check out this Share Your DREAM Friday Special Update.
Until next week… Keep Your DREAM Alive!
Make it a great day!
God Bless,