Friday, August 20th, 2010 at 9:59 am
The GREAT Edward here,
Welcome to this weeks installment of…
Share Your DREAM Friday!
This weeks Special Guest Dreamer is my new friend Sandhan.
It has been a real pleasure and blessing to get to know Sandhan over the past few weeks.
The energy that she shares with me puts an instant smile on my face.
Thank you.  Thank you.  Thank you.
She is a law of attraction coach with a big heart for the well being of everyone she connects with.
For 30 years she has been on the journey of personal development.
Leaving home at a young age brought her to India where she studied with great masters to today where she continues on her journey of enlightenment to help empower people to live their best life.
Please join me in celebrating Sandhan as she shares her dream with us.
Thanks so much Edward for giving me the opportunity to step out and step up and share my dream here on your blog. You truly had an inspiring idea there since the power of a dream shared multiplies it many times over, I believe.
It certainly gave me real grounds to reflect perhaps for the first time in my life on what is my number 1 dream because I seem to have so many. I am dream greedy!
What if I could only choose ONE thing above all else for my reason to co-create here on the planet? What is the purpose of my life apart from the obvious one to be grateful and happy to be alive?
Well my dream quite simply is to be around long enough on Planet Earth to see and contribute to a radical shift in Human Consciousness! Nothing less! (Apart of course from my goal to attract a monster lottery win so I can set up a charitable foundation and do some good around the world for those in dire need).
Like many of you reading this I want to make the world a better place, and lord knows there are places where it could sure do with some improvement, and… with a shift in awareness I believe WE as a race have the power to make this a reality. I honestly have faith that we do and as such "There's never been a better time to be alive," despite untold appearances to the contrary. I am not so naïve as to pretend there are not horrors, human misery and suffering out there but I choose not to focus on Man's inhumanity to man but rather on our possibilities and potential in the full knowledge that that will help them grow through the Law of Attraction. Still sometimes it's a challenge when the media focuses on all the doom and gloom but I'm the eternal optimist. I know we have the capability.
I see myself write that and I go " Phew, that's a wee bit self-important of you, don't you think?" and yet as I look around the world and read posts and comments on Social Media, (particularly on Facebook), I am truly humbled by the number of 'difference makers' I connect with who I am certain are on the same page as me.
I even joined a group who have come together to make a movie called The Difference ~ people committed to upping the game and playing their part.
So my video talks about how we can empower ourselves to do that and as a professional coach and healer my passion is to help people transform… not just make temporary shifts in perception, experience and results but to take a vertical leap in consciousness from which we never digress as a species.
"A mind that is stretched by a new experience can never go back to its old dimensions."
~ Oliver Wendell Holmes
A friend of mine once shared a great analogy about a dusty attic full of disused and shabby furniture where we have the choice when we do our spring cleaning to bring the whole lot back in, irrespective of whether it serves us or not and simply 'rearrange the furniture'; or to take the old c**p out and burn most of it ceremoniously, bringing only that which we can use back into the house.
For me this is a great metaphor for taking a vertical not a horizontal jump in Consciousness and I want to be part of helping that change progress. Are you in?
I saw with delight and joy that Brendon Burchard, for whom I have a lot of time, is organizing The Global Partnership Summit where he is bringing together
• The world's top Fortune 500 senior executives,
• The top 250 Global Non profit Presidents
• The top 250 Global Foundation Directors &
• 500 Social Entrepreneurs
What wouldn't I give to be part of that gathering of "go-givers"; and did you hear that more than three dozen of the wealthiest families and individuals in the United States have committed to give away the majority of their wealth to charitable causes, since the Giving Pledge was launched by fellow billionaires Bill Gates and Warren Buffett six or so weeks ago?
So if you like the idea of a shift in Consciousness that can effect global transformation and you want to be part of that change, I'd LOVE to hear from you. You can find me on Facebook, YouTube, and my Blog or just leave me a message here and let's get cracking! I'd love to hear from you.
Let's "be the change"… and thanks Edward for allowing me to get up on my soapbox!
Namaste.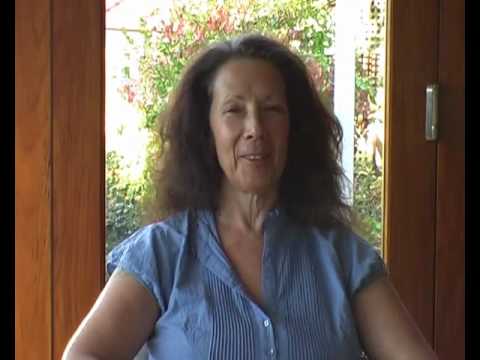 Many thanks for opening up your heart and sharing your dream with us Sandhan.
Want Share Your DREAM Friday delivered to your Inbox every week?
Sign-up below.
Want to have YOUR DREAM featured Here?
Sign-up below and we will put it together!
Until next week… Keep Your DREAM Alive!
Make it a great day!
God Bless,